Who is Growth Marketing?
Growth Marketing was founded in 2013 by Brad Broekema, an SEO Consultant.  After working for other companies doing search engine optimization in the background Brad decided he could provide better service by working directly with businesses instead of behind the scenes.
Using the search engines to grow a business is a very lucrative form of business when done correctly.  Back in 2012 many companies were hit hard when Google released the Penguin update and then later that year major changes to the Panda update.
According to Google both of these updates were created to target people that were spamming the search engines and while that was part of it many of us know it was because they wanted to force businesses to use AdWords (Pay-Per-Click Advertising) so they could generate more revenue for Google.  You can't really blame them because they are in business to make a profit just like everyone else.
The aftermath left many, many businesses to die.  (Okay maybe it wasn't that serious but you get the idea).
The update was so dramatic that for many terms that were very competitive (like 'internet marketing,' 'make money online,' and 'work from home') you could find literally blank websites ranking on the first page!  Google was mad and wanted to send a message (and did they ever).
At this point many businesses that were performing SEO simply closed the doors and went into different industries.
What About Growth Marketing?
The company had not been formed yet but Brad was still performing search engine optimization for small businesses and even though the changes were dramatic it was clear that SEO was not dead.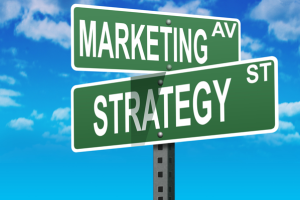 The biggest hits came to people that were over optimizing their websites, strategies like keyword stuffing (endlessly repeating keywords in order to rank), blog comment spam (using tools to post comments on blogs that were irrelevant to the original post), and over optimized anchor text (putting a link to your website using the same keyword over and over).
People were doing this because it simply worked, you could out rank major company websites by simply spamming the internet.
But it simply would not last.
That is why at Growth Marketing we take a stance to NEVER use those types of strategies on clients websites.  The damage that was caused to some businesses was irreversible and they were left with a choice either build an entirely new website or never show up in the search engines.
What is Growth Marketing's SEO Strategy?
Wouldn't you like to know 🙂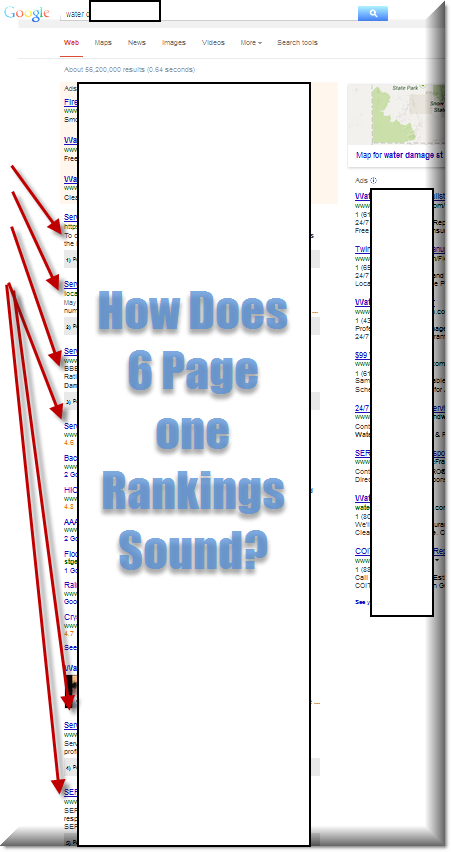 However what I can tell you is that we start by doing a complete analysis on your businesses web presence, starting with your website and then moving on to your social media profiles.
From there we create a checklist of items to be fixed and make updates to your website to create a great user experience as well as give Google EXACTLY what they are looking for.
Next we scour the web to find other companies, organizations and websites that are in your industry and network with them to find a mutually beneficial way to work together to increase your rankings.
After that we monitor the effects that these activities are having in the search engines, sometimes there is a bit of a 'Google Dance' that will happen where the website will bounce up and down in the rankings, this is completely normal.  We adjust the strategy accordingly and continue to create more results.
Our mission is not just to get your website to the number one position in your niche but instead to create front page dominance where you have multiple web properties ranking on the first page.
So when a consumer types in to Google that they are looking for someone in your niche they will see you everywhere they look, making you the authority and your phone ring off the hook!
Why Choose Growth Marketing Over Another Firm
There are many choices for Minneapolis SEO companies, some are large firms with office buildings in downtown Minneapolis/St. Paul others are small one person teams and it really comes down to preferences.  If you are looking for a fancy office and having an army of people show up in suites for a meeting then Growth Marketing is not right for you.
However, if you want results that will establish you as an authority online, generate leads, create sales and ultimately grow your business then we need to talk.  We offer basic plans for small businesses on a tight budget and custom search engine domination plans for businesses that are ready to massively grow in the next 12 months.
We don't have a super fancy website and we don't have a fancy office building.  We focus on getting results for our clients PERIOD.
If that sounds like what you are looking for then contact Growth Marketing today and find out how we can grow your business organically online!
We are social!  You can find Growth Marketing SEO all over the web, we are trusted and verified members of Thumbtack.
Growth Marketing trusted and Verified by