Passwords can be so obnoxious. We have to use them for everything but we aren't supposed to use the same one twice. Some sites need 15 characters, a capital, lower case, number and symbol. It can seem daunting to keep track of everything and keep your account secure.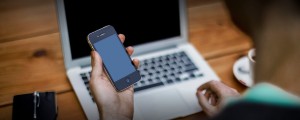 Our recommendation is always to use a strong password however we also understand human nature. However, let's not be too lazy people 🙂
Every year SplashData compiles a list of stolen passwords that have been made public that year then figures out which ones are the most popular. This year they were working from a list of over 2 million passwords.
You may be wondering "do people really use 'password' and '123456' as their password?" and the answer is not only yes but these are the two most popular passwords!
If you see your password on this list, do yourself a favor and change it right away!
123456
password
12345678
qwerty
12345
123456789
football
1234
1234567
baseball
welcome
1234567890
abc123
111111
1qaz2wsx
dragon
master
monkey
letmein
login
princess
qwertyuiop
solo
passw0rd
starwars
How to Use Stronger Passwords
There are endless posts about beefing up your passwords, we wanted to give you two simple options to make things easier.
Password Management Tool
A simple way to manage all of your passwords and use unique ones on each site is to use a password management tool for example LastPass or RoboForm.
Both of these tools can save a ton of time online by filling out forms automatically but their real use is to keep all your passwords in one secure place. Keep in mind if you don't have a strong password for these tools then you are no safer. Also we recommend the premium version of both because they have much stronger security.
Excel File or Notepad Document
If you are looking for something a bit more basic you may want to use a simple spreadsheet or text document. While these are not secure if someone has access to your computer they are still better than using one of the passwords mentioned above!
Don't Forget
Before you close this window make sure to change those passwords that are not secure. It can be easy to forget but it will be a nightmare if someone gets into your account!
This post was created by Growth Marketing, LLC a Minneapolis SEO agency.