Minneapolis SEO Company Explains the Details
Confused by Search Engine Optimization (aka SEO)? Don't feel bad you're not alone, most business owners understand that it has to do with getting a website to the first page of Google but beyond that they don't really understand much about it. Today we at Growth Marketing are hoping to help you gain a better understanding on what it is and to decide if it's right for your business.
SEO 101
If you watched the video above you already have a much better idea of how it works. This text will go over some of the highlights. In a nutshell SEO really comes down to three factors Site Structure, Citations and Legitimacy. Within each of those categories there are three sub-categories, some are much more important that others.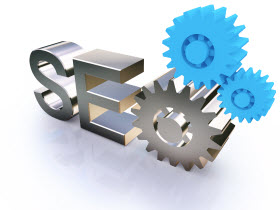 Together they form the complete picture of a successful SEO campaign. The challenge really comes in with the recent Google updates. The overall picture has stayed the same for the most part over the years but the details have changed dramatically, in fact strategies that were recommended (and used) by nearly every search engine optimization expert out there only 2 years ago can now get your website penalized to the point of no return.
For example if you read articles about search engine marketing from 2012 you will find person after person saying that the old strategies are dead and now people need to focus on guest blogging. However a few months ago it was revealed that Google frowns on guest blogging to the point of actually penalizing sites that are suspected of using this strategy.
It is very stressful to learn all of the nuances within a strategy to keep your website safe.
Big name blogs like Moz (formerly SeoMoz) and Matt Cutts (the head of Googles 'anti SEO' department) will have you believe that all you have to do is create a nice website and good content and you will rank in the search engines (heck even some of my competitors will say that) but it simply isn't true.
There is so much more to it than that, simply having a phrase repeated too many times can trigger an over-optimization penalty. If you link to a partner companies website and they link back to yours that can trigger a reciprocal link penalty. On the other side of the coin there are business owners that are creating great content and are just sitting on page two because they don't know how to leverage that content to improve their rankings.
Build It and They Will Come is A Myth
The search engines want to provide the best, most relevant content to searchers and since they cannot physically read every page they have to rely on complex algorithms to decide who ranks number one. Creating awesome content is how you get visitors to stay on your website and ultimately turn into customers but when it comes to ranking it's a whole different ball game.
When creating a website it's all about having the perfect balance of a great user experience and signals to the search engines so they will rank your page. Go to far in either direction and the results will suffer.
Search Engine Signals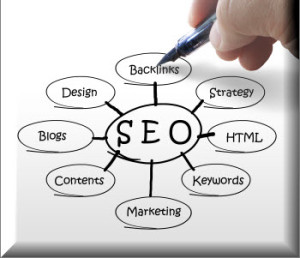 The biggest factor that affects your rankings is what the search engines perceive your page to be about and if they believe it will be a better resource to searchers than the other sites. For example if you have a company that sells widgets in Minneapolis but you don't talk about Minneapolis widgets on any pages the chance of your ranking when someone types that in to Google is slim. This isn't to say you need a page for each color, size and shape you offer, the key is to have pages about topics that you want to rank for. You might have a page about dog widgets and how they help dogs and then a page about the human version.
Not only will this give the search engines a specific page to give high rankings to it will also help users that don't have a dog find the most relevant information. Every week we hear from someone that is wondering why they aren't ranking in their city for their keyword, when we take a look at the site the only place that their city is mentioned is on the contact page.
So for a searcher looking for a Minneapolis widget a page about the widget would not provide what they are looking for and a page with an address and a map would not provide it so instead the search engines show a competitor.
User Experience
This is an entire industry that has it's own experts, we are by no means user experience experts, however just having a basic understanding can help turn visitors into customers. A few tips, avoid information overload. It can seem like a good idea to show your visitors everything on the home page but this usually ends up confusing people and then they leave. Instead sort pages out by topic, for a plumber you may have a section about bathroom plumbing then from that page people could find out about clearing a clogged drain or installing a new shower.
Next make it easy to buy from your company, have your contact information on every page. Have calls to action telling people to call for a consultation or to order today, people that aren't ready to buy will ignore them and people that are ready to buy are much more likely to do so.
Lastly provide information, this will vary differently from industry to industry however the concept stays the same. People are online searching for answers, provide it for them and they will want to do business with you. Give them a non-stop sales pitch about how great you are and they will run for the hills. If possible provide pricing, timelines, and answers to frequently asked questions.
Final Thoughts
There is so much more to cover but only so much time, we hope you enjoyed a small view in to the world of SEO, now is the time to contact us to find out how we can implement these strategies and many more to increase traffic, leads and ultimately the bottom line for your business. Call us today at (612) 520-7661 to learn how we can help GROW your business or fill out the Contact Growth Marketing form here!